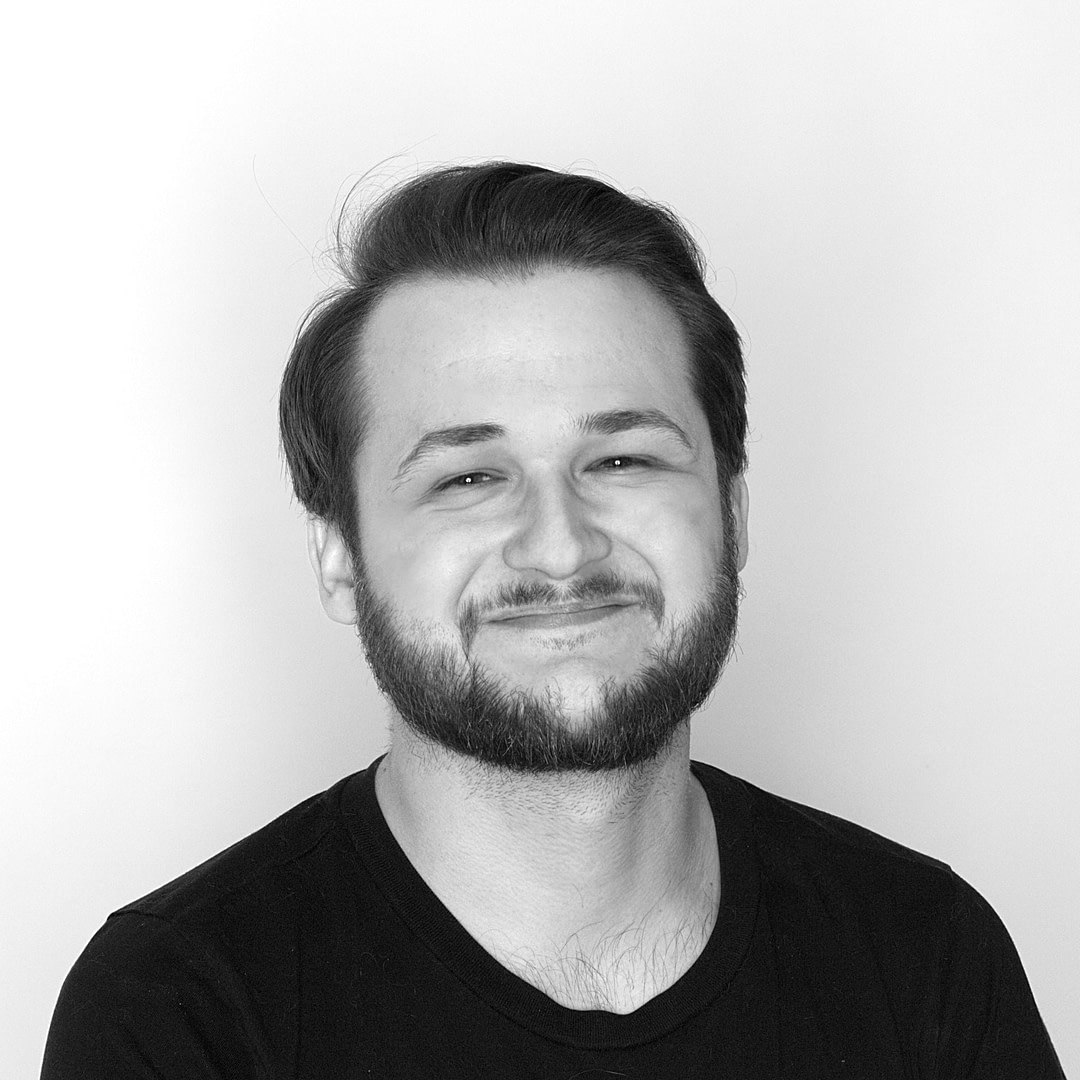 Most good impressions seem to happen by accident. My craft is to make them happen by design.
I design digital products/services, brand identities and communications.
Through research, strategy work, consulting and creative graphic design, I bridge the gap between my clients' desires and people's needs.
I work to energise people and empower them to grow. To make life more meaningful and vibrant for everyone involved. One project at a time.
For a full list of my competencies, see below
Competencies
Product design
UX & UI design
Product development strategy
Business modeling
Value proposition design
Design audits
Design sprints and workshops
Digital presence
Web design & e-commerce
HTML / CSS / a tiny bit of jQuery
Conversion optimisation
Web analytics
Digital strategy
Branding
Brand identity design
Naming
Comms strategy
Brand audits
Customer intelligence
Design research and testing
Competitor analysis
Customer satisfaction research
Trend forecasting and analysis
Brand perception research
Experience
2020 – Present
User Experience Lead
Roche
2019 – Present
Curriculum co-author, lecturer
Product Design Masterclass
SWPS University
2017 – Present
Mentor & Lecturer
User Experience Design
SWPS University
2017 – Present
Founder, Creative Director
Sorgo
2015 – 2017
Product Designer
Freelance
2014 – 2015
UX Designer
Positive Power
2012 – 2014
Remote Support Engineer
Capgemini
Education
2014 – 2015
User Experience Design
SWPS University
2012 – 2014
Cognitive Linguistics
University of Lodz
2008 – 2012
Business English
University of Silesia
Lectures and workshops
2019
Intro to Communication Design
SWPS University
2018
Creative Ideation
SWPS University
2018
Group Dynamics
SWPS University
2018
Intro to Design Thinking
Katodesk
2018
How to love your clients
ITBerries, Hub:raum Krakow
2017
Respecting yourself as a designer
UX Makers, Central Zone Katowice
2017
UX mentor and jury member
HackSilesia Hackathon
Can you tell me more about yourself?
Sure. Here are some personal facts about me:
I'm

XX

years old.
I spend much of my spare time with my girlfriend, a dog and a cat. I read everything I can get my hands on, I meditate a lot, and I study transpersonal psychology. I also teach meditation and self-inquiry to those who reach out to me.
I play the guitar quite a lot – I've done it since I was 16 years old. I'm a decent singer, too.
I love cooking all kinds of mediterranean pasta. If it was healthy, that's what I would eat all the time.
I have a weirdly intense love for Malta, a beautiful island country 80km south of Italy. 
If you'd like to learn even more, drop me a line and we'll chat.
You mention a lot of skills here. Are you sure about all of them?
That's a fair question. Yes, I'm sure. Like everyone, I have my own strong points. But the largest part of my job is the ability to wear many hats and communicate clearly with different people. Versatility is what makes great design happen.
What industries do you have the most experience with?
I have the most experience with:
Service businesses, especially consultancies;
Tech businesses and startups;
Tourism & leisure;
Real estate development & management;
Public government institutions;
Non-governmental organisations.
How would you describe your visual style?
I try to set aside preferences when working on client projects. I don't design for myself. First and formost, I design for my clients' audience – the end users.
In practice, of course, I have my own preferences. I like things that are:
Minimalist and utilitarian;
A bit on the brutalist side;
Either brightly-coloured or strictly monochromatic;
Inspired by Bauhaus and Swiss design aesthetic;
Playing with extremes (e.g. loudness vs quiet).
How can I know if you'll get along with me and/or my team?
That's a great question. It's one of those that are tricky to answer, isn't it? Nobody believes you when you say you're easy to get along with. If you really were, you wouldn't need to say it, would you? But if you don't try to prove anything, it might seem like you don't care at all, which is arguably just as bad.
But I'll admit it: I love people. I'm fascinated by the intricacy of human psyche and group dynamics, which I also teach at a university. I will never stop learning about this wonderfully complex topic.
Are you a personality geek like me? If so, it might help you to know my personality types according to different typologies. They get a lot of flak for being only approximations and stereotypes that cannot truly predict job performance. They're also subject to the Barnum/Forer effect, and the testing process is unreliable. That's all true. But they somehow work well enough for people to understand one another better, and here, that's precisely the goal. It's by no means scientific, but it's definitely helpful if you need to make quick staffing decisions. 
I'm sharing my types here as an exercise in full transparency. Each type means certain strengths and weaknesses, both of which I constantly work on balancing. To me, self-awareness is a matter of principle, a question of personal integrity. I trust that you feel the same way, and that you'll be objective in your hiring/purchasing decisions.
Here are my types:
MBTI: ENTP (The Debater) / read more about this type
DISC: DI (The Initiator) / read more about this type
Enneagram: Type 7 (The Adventurer) / read more about this type
My Gallup Top 5 Strengths: / Learn what these strengths mean
1. Relator
2. Individualization
3. Strategic
4. Ideation
5. Competition
What would make you a good match for my project/business?
I'm a design versatilist/generalist. This means I can design various things across many domains, such as digital products and services, concert posters, customer journeys, books, business models and t-shirts. While some people like to call this a T-shaped skillset, I'm more inclined to identify with the V-shaped camp. This means broader, cross-discipline expertise. In my case it's an interplay between business, design, psychology and communication studies. Eventually, if the end result should be two-dimensional and used by people, I'll most likely know how to design it to good effect. 
There are a few scenarios in which this will be a good match for you:
You're looking for a mid- to senior designer who can lead a team of juniors, and who can help them grow and develop their strengths;
You're looking for someone who can approach your product/project in a holistic way. Someone who can handle the whole product development process, and who will pay additional attention to the way the end product and the brand strengthen each other. It's a good solution for startups and new ventures, which cannot afford an in-house design team, but which need fast design solutions that look polished, coherent and attractive.
You're looking for someone who can get quickly integrated into a wider context, and who can take over a specific part of the work. Someone who can quickly and efficiently deliver as a part of a dedicated design team.
Of course there are more specifics to be discussed here. I'll be happy to talk about your unique situation.  Get in touch
What projects are the most interesting to you?
Sometimes one cannot just pick and choose, and this goes especially for freelance designers… But if I'm allowed the luxury of choice, I value projects that:
Have a social mission on top of a sound business plan, or…
Are positively disruptive and innovative, or…
Have something new to say, or…
Have an element of dissent from conventional ways of doing things.
Still, I know that we all need "the normal" to be able to afford "the disruptive". I just seem to have an affinity for the latter. Whether your project rebels against the system or not, I'd love to talk about it. Get in touch!
I need to tackle a very urgent project. Can you help?
Maybe! Please be ready for lots of questions – I can only take on projects that I know I can handle. Do keep in mind that extra-urgent work will incur a rush charge. Does this sound OK? If so, Let's talk.
What is your design process like?
Design processes are something we can write books about, and we'll still only scratch the surface. Unfortunately there isn't one process that will always work, and for a professional designer, staying married to a process can be detrimental if they want to consistently deliver good work.
If you're familiar with Design Thinking, the bird's-eye view of my work looks very similar. Sometimes the project calls for a lean approach. Some other time it may need an agile approach – I personally like the idea of Design Sprints. Very often it needs a combination of all these approaches. Quite often it simply needs a team of skilled improvisers!
But none of these approaches will work if you're not ready for at least a small change in mindset and company culture. It's a challenge, but also a necessity, to integrate design into your company's very DNA. It's what you need to do if you'd like to develop your product beyond the initial build. And, quite frankly, who doesn't have to do it nowadays? Read this report to learn more about this challenge.
Instead of getting bogged down by buzzwords, we can keep things simple and functional. The high-level process one should follow usually boils down to only a few questions:
Do we know what the audience needs? Have we done research that confirms this?
Are we sure that our solution meets those needs? Have we built and tested it in real-life scenarios?
Can this solution be sustainably scaled and developed? Can it be optimised and updated if need be? Can it be socially responsible?
Asking these questions at all points of a product's and brand's development is usually enough to maintain a good direction.
What principles do you follow in your work?
It's imperative for designers to have principles they believe in. Without strong ethical convictions, designers can unwittingly become architects of abuse and harm. It may sound over-the-top, but it's true. Just ask Victor Papanek. 
Another design legend, Dieter Rams, pretty much exhausted the topic when he announced his 10 principles of good design, which strongly guide my work: 
Good design is innovative.
Good design makes a product useful.
Good design is aesthetic.
Good design makes a product understandable.
Good design is unobtrusive.
Good design is honest.
Good design is long-lasting.
Good design is thorough down to the last detail.
Good design is environmentally-friendly.
Good design is as little design as possible.
But if I were to add anything of my own, it would be this:
Good design makes life more meaningful.
Good design brings out the best in people.
Good design is bold and adventurous.
What should we agree on before starting a project?
Before each project starts, my clients and I answer the following questions:
What are the main goals for this project (tangible or intangible)?
How will we know that the project has succeeded? How will we measure it?
What will we include in the scope of the work?
What will the delivery process look like? What's the timeline, the milestones, the system by which we'll organise the work?
What should be the end product of the work? What tangible features will it have?
Who are the key stakeholders in the project? What does the power-interest grid look like for everyone involved?
What are the stakeholders' roles and responsibilities in the project? Whose opinion should we NOT take into account?
How will we manage unforeseen changes in the project, e.g. in the scope?
How should we approach revisions? 
How and how often should we communicate and exchange feedback?
How are we prepared in case of delays, errors, omissions?
How much will all this cost, and what's the payment structure?
Although this might seem intimidating, in practice it just takes one short meeting for us to agree the necessary details. I treat my projects seriously – my clients should never be negatively surprised during the course of delivery. We need to talk about the hard things beforehand, so that the rest of the project goes smoothly. Our arrangements will be written down as a document called the Project Charter, which makes a useful appendix to our contract.
What do your projects typically look like?
Though it doesn't look like it, it's a very difficult question! "Typical projects" don't really exist. Each one is different. Designers can have very consistent strategies, but when real life creeps in, you recognise that strategising is not what gets projects done. 
Still, there are some similarities that all my projects share. Here's what you should expect when working with me:
You'll be asked a lot of hard, but important questions.
You'll be really listened to – this means that everything you say will matter. This might sound great, but it can also remind you of the true weight that your words have!
I'll carry out the research – I always do.
You'll receive the results of the research in a form that you prefer.
You'll take an active part in the design process, for example through workshops, feedback sessions or hash-out meetings.
You'll get options to choose from, but only if they make no real difference to your bottom line. You'll know the upsides and downsides of each option.
You'll know what's supposed to happen at each stage of a project. You'll have the Project Charter to refer to in case of any questions.
You'll see me integrate into your culture to a fair degree. I might go around talking to your people and getting to know them better. I might keep in close touch with them. That's because I'll need to know the cultural context in which my work will land. Ultimately, it's about your success: how can I help you make the best use of the work we do together?
How long do your projects typically take?
It varies, but my projects typically take no less than a month. I try to structure them so that they don't take longer than 3 months. That's what's typically needed to deliver a prototype or a strong branding proposition. It's also a personal preference – I've noticed that it's hard to keep up everyone's motivation when things take longer than that. 
Of course, I've taken part in engagements that went on for years, not months – they were just very complex or divided into many stages. Sometimes, if you're trying to deliver something game-changing, you have to play the long game. 
Can you work in agile environments, e.g. Scrum?
Yes. I can handle myself in agile environments. In a way, truly user-centred product design can rarely be done using a waterfall methodology. Human needs are a fuzzy and always-moving target, so if we want to keep up with it, a waterfall approach is just too slow. It's like trying to shoot a bird with a tank (sorry about the analogy). But each project is different. I'll be happy to discuss your specific needs and the approach we should use.
Do you take on white-label work?
Yes. If you're a design agency or another designer, we just need to make sure that:
I have all the necessary access to your client and their customers;
I have all the necessary access to project data;
We work as a seamlessly integrated team;
We have agreed the payment structure (my white-label charge is typically higher if I cannot display the project in my portfolio).
If all this sounds fine, let's talk.
What do your contracts look like?
I think that our collective approach to contract documents has to change. They're usually long, hard to understand, and make people feel stupid. I'm currently designing a contract template that's more understandable and easier to use that your typical business contracts. It's legally valid, with the difference being the language used and the visual structure employed.
I favour having a Master Services Agreement with my clients. This means that we will only have to sign a contract once, and we will settle each new engagement as a work order. This saves everyone time and keeps things efficient.
In the meantime, if you're interested in learning more about my contract structure, please get in touch.
Logistics: availability, comms, travel, meetings, remote work
I do most of my work remotely, including research, workshops and meetings. It turns out to be a very comfortable solution for most of my clients as well.
But, of course, not everything can be done remotely. Some types of research, like service safaris or observations, can only take place in physical space. I travel wherever and whenever it's necessary to gather relevant data.
Finally, I'll be happy to travel to your office to meet you and your team. Even though I like the comfort of my own desk, it makes a huge difference to meet my clients personally.
Pricing, estimates, hourly rates
There's one important thing I should mention: I rarely, if ever, provide quotes for complete projects before starting work. Instead, I offer smaller proposals at each stage of a project. The reason is the research I carry out. Sometimes the results simply shatter our preconceptions about what should be designed. Sometimes this means spending more money, sometimes less, and sometimes it means you shouldn't build anything at all. It would be unfair to everyone involved to turn your project into a bet. That's why I encourage everyone to take "baby steps" and use an appropriate payment structure to match.
I estimate each project individually, but I also make use of hourly rates.
My hourly rate is €35, and my rush charge rate is €50.
"He's a fantastic listener and communicator. He really understood our needs and documented them all out for us to see."
Hunter Bailey
CEO
Siren
"Simply one of the best, most rounded and helpful designers I've had the privilege of working with."
Phil Lewis
Managing Director
Corporate Punk
"Alex was a pleasure to work with. He is pro‑active, creative, passionate and thorough in his design approach."
James Lahren
CEO
PerformX
"He is a very precise, highly professional expert. He adapted very swiftly to our needs and proposed well structured solutions."
Gyorgy Folk
Editor-in-chief
Civil Liberties Union for Europe