User research, digital strategy consulting and landing page design for a local news website from Lublin, Poland.
Project team:
Alex Minkacz

consulting, design

Miriam Polak

project management & assistance
Spotted Lublin is a local news outlet with a twist. It started as just one of many local "Spotted" pages on Facebook, this one being centred around Lublin, a city in south-east Poland.
If you're not familiar with the concept, imagine that you just met someone interesting but you were too afraid to ask for their phone number. You might never see them again. So you run a small classified ad in a daily newspaper that you hope they read, in which you ask them to get in touch with you. "Spotted" communities started a bit like that, but on Facebook. Now they gather thousands of people doing shoutouts for various reasons. This proves very useful if you've lost your keys, a wallet or a pet.
The team at Spotted Lublin managed to evolve their Facebook page into something even better: a local news portal. Their website reaches hundreds of thousands of Lublin's inhabitants a day. They sponsor large, public events. They uncover local politicians' dirty laundry. And they make a decent living doing that. That's no small feat.
We met through a mutual acquaintance. The team needed some consulting on how to move on from where they were. This resulted in a few months of intensive coaching, mentoring and strategy work that transformed everyone involved. And I mean everyone.
For consulting, we met weekly for an intensive workshop. At the workshops, we focused on areas such as:
The team's long-term vision
Brand values
Possible futures
Audience needs
Group dynamics
Conflict management
Evolving past "just news"
New product features
Strengths, weaknesses
Opportunities, threats
Working agile and lean
The work resulted in a radical change in the team's mindset and helped Spotted Lublin go towards a future that's a bit more understandable, predictable and optimistic.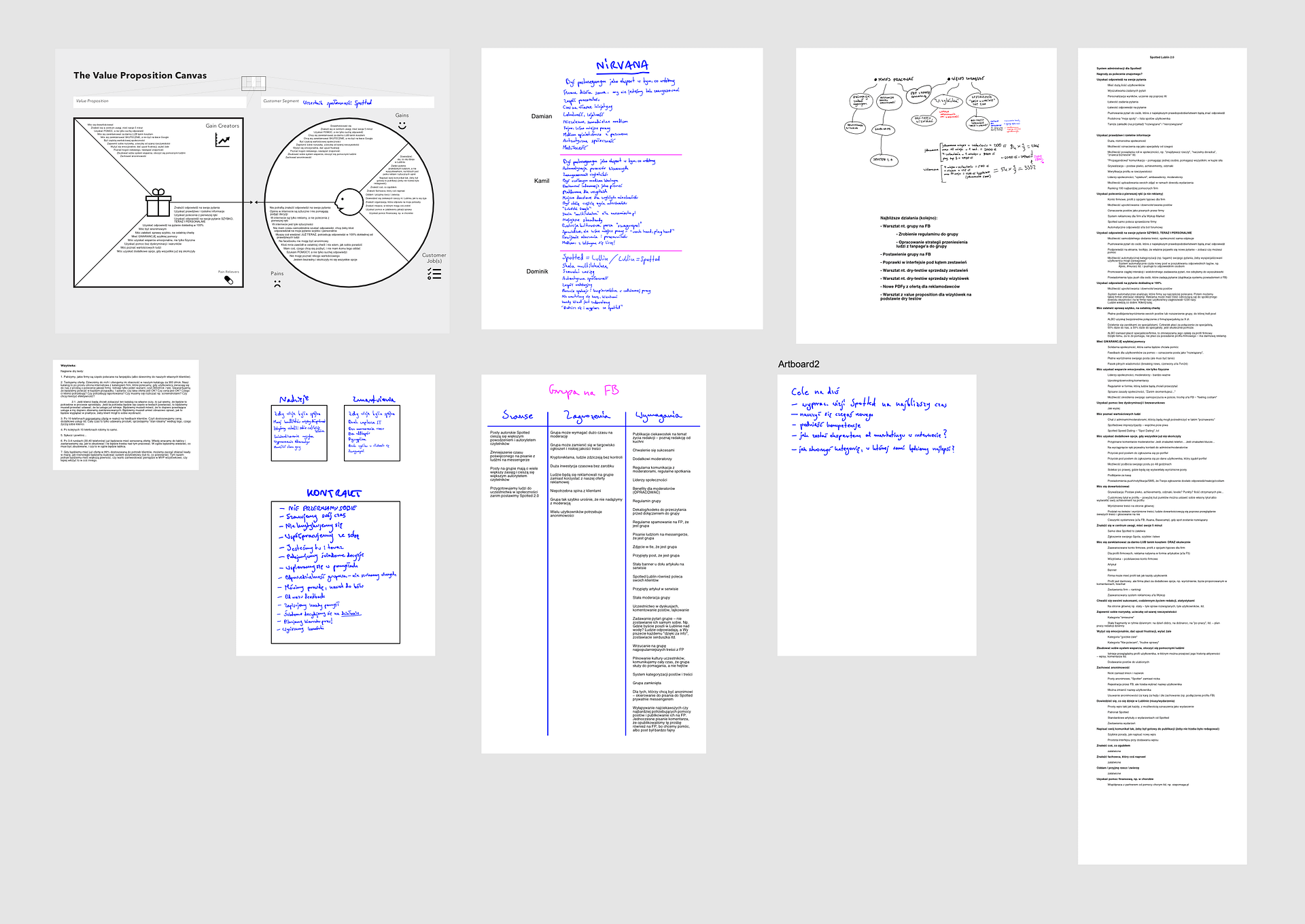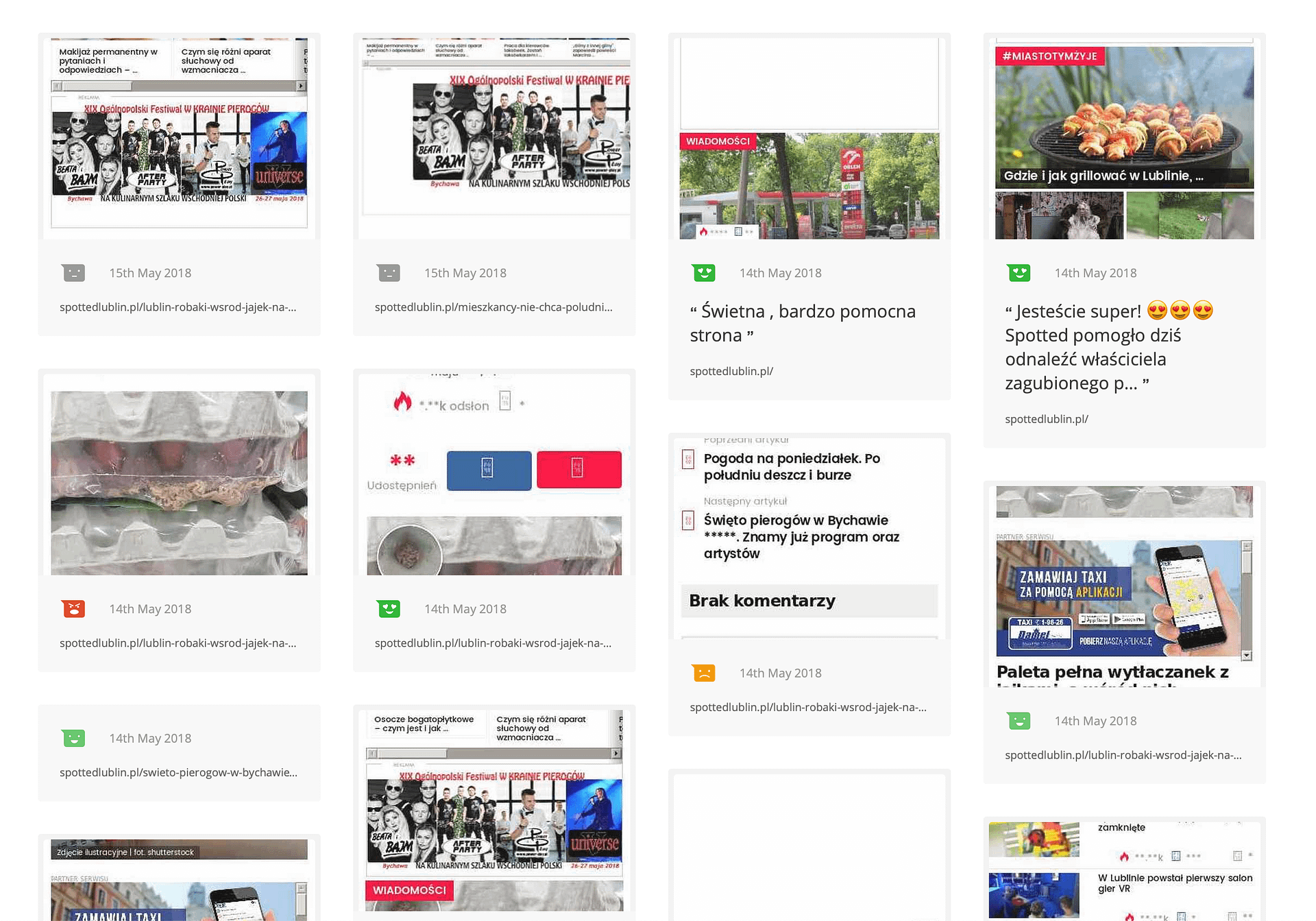 We spent a lot of time researching Spotted Lublin's audience. We observed their online behaviour and mapped their most common paths. We also asked them a lot of questions. Their answers proved very insightful, as they always do.
The changes we implemented as a result of this research resulted in a huge decrese in bouce rate, a 5‑fold increase in session time, and an 8‑fold increase in ad impressions.
Though you might not see it here, we aimed to minimise all documentation. No lengthy reports that noone will need. Just the records of what we worked out at meetings. Because the project team was so small, we didn't have to worry about efficient knowledge transfer. It was already there.
Attracting advertisers
Advertising is what keeps most media afloat. Spotted Lublin is no different.
Once we were done with the strategy work, the team asked me to design a landing page aimed at attracting and converting advertisers.
I started by designing initial wireframes and writing new copy.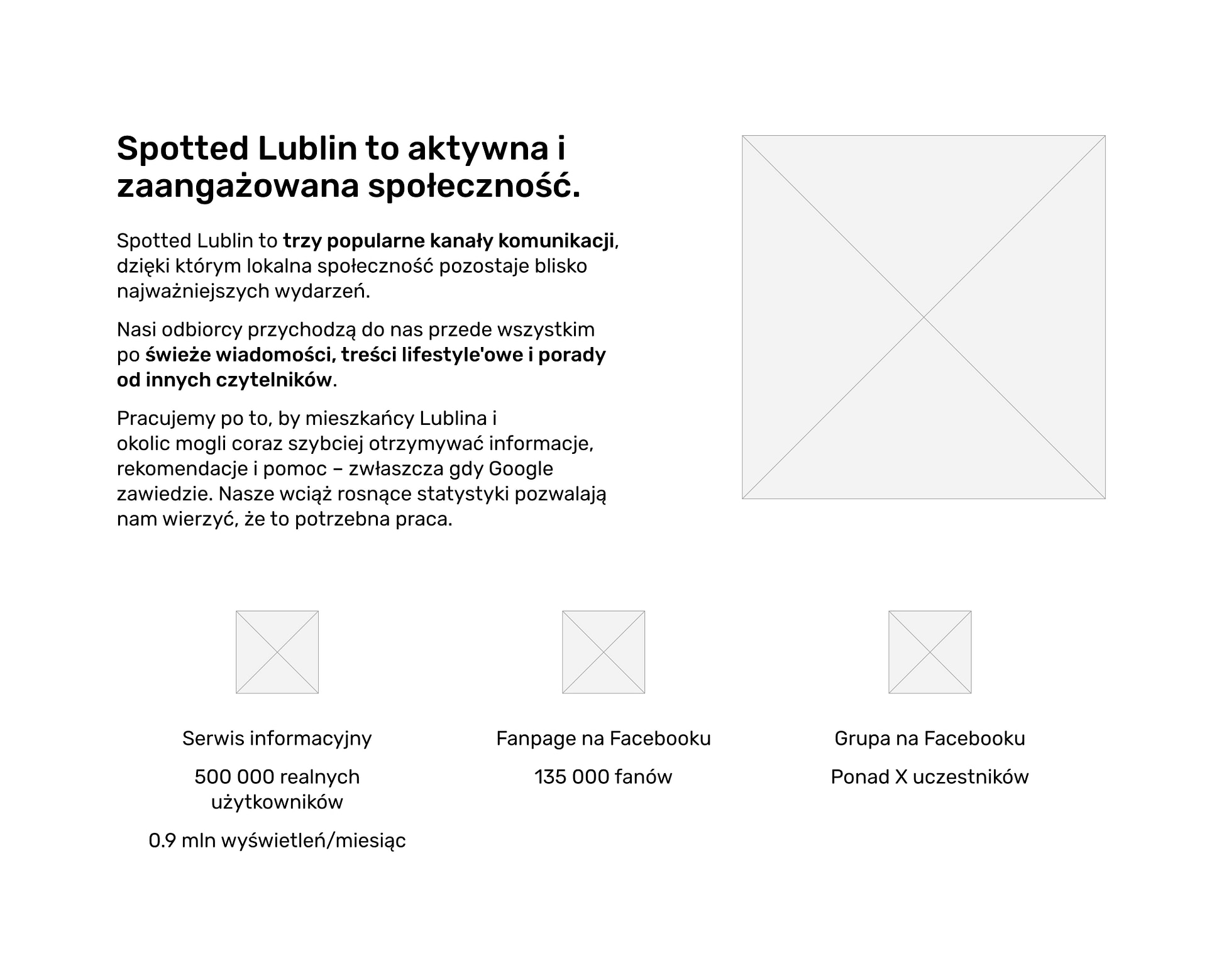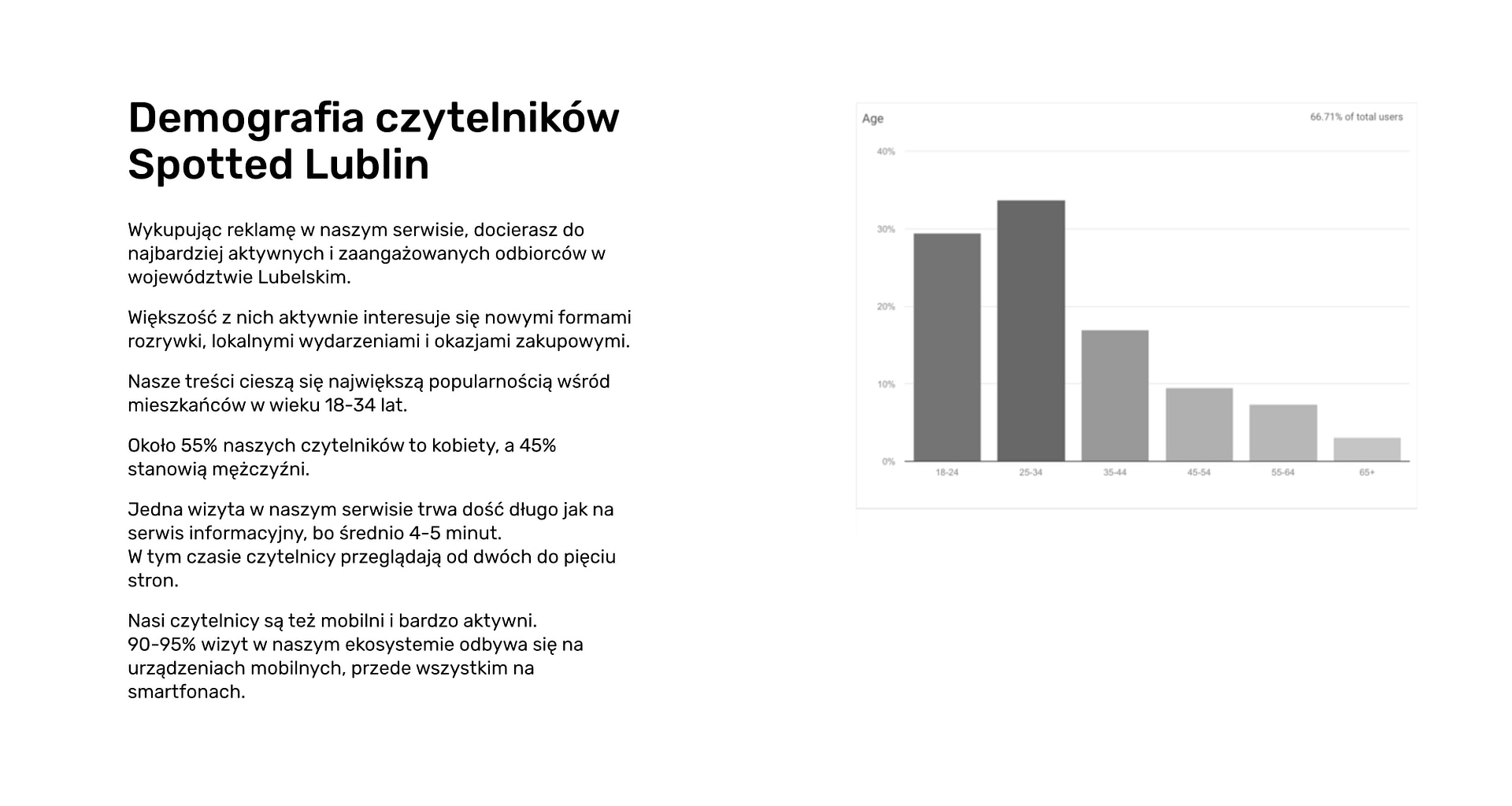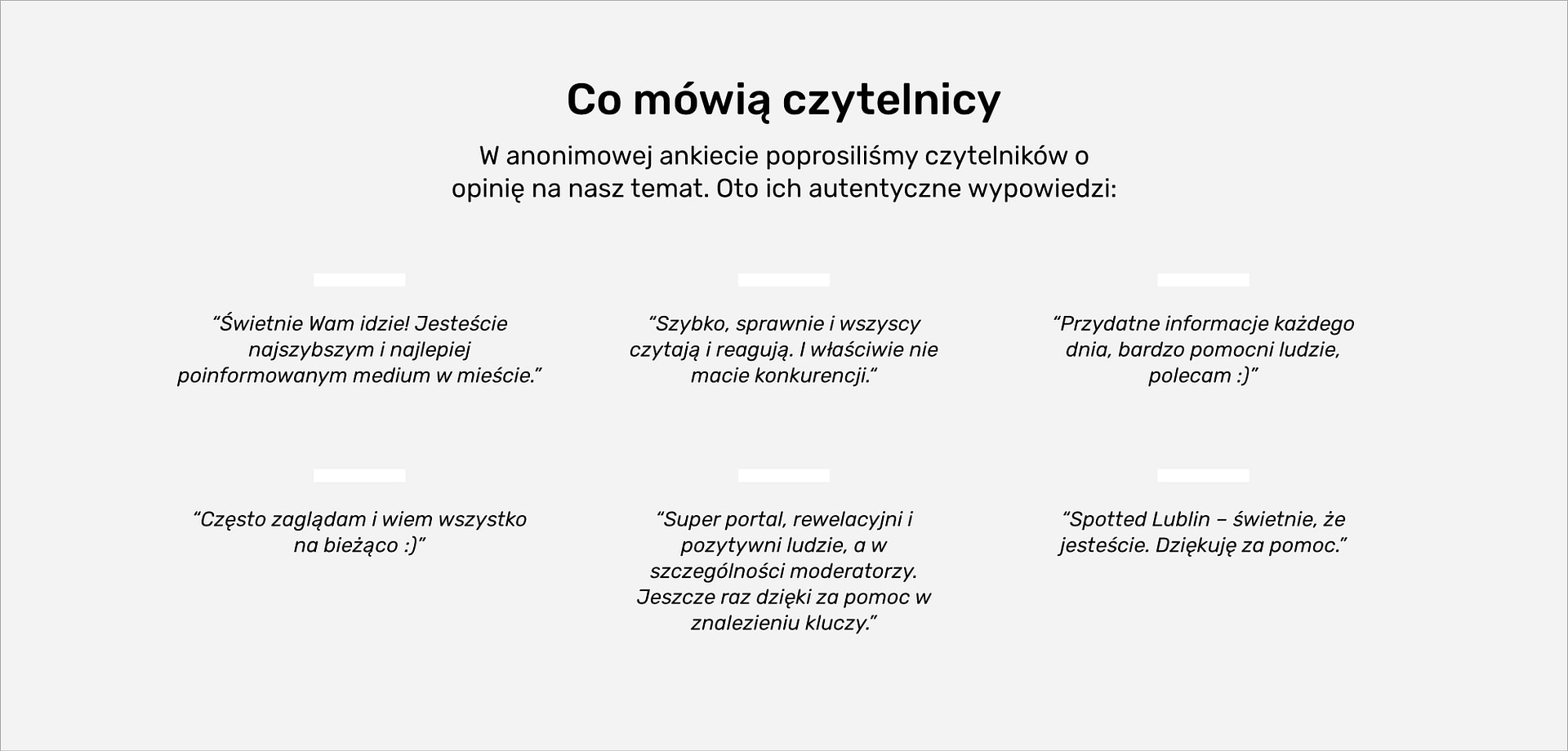 Graphic design
Once the wireframes were ready and accepted, I could move on to designing hi-fi mockups.
The landing page is currently being implemented.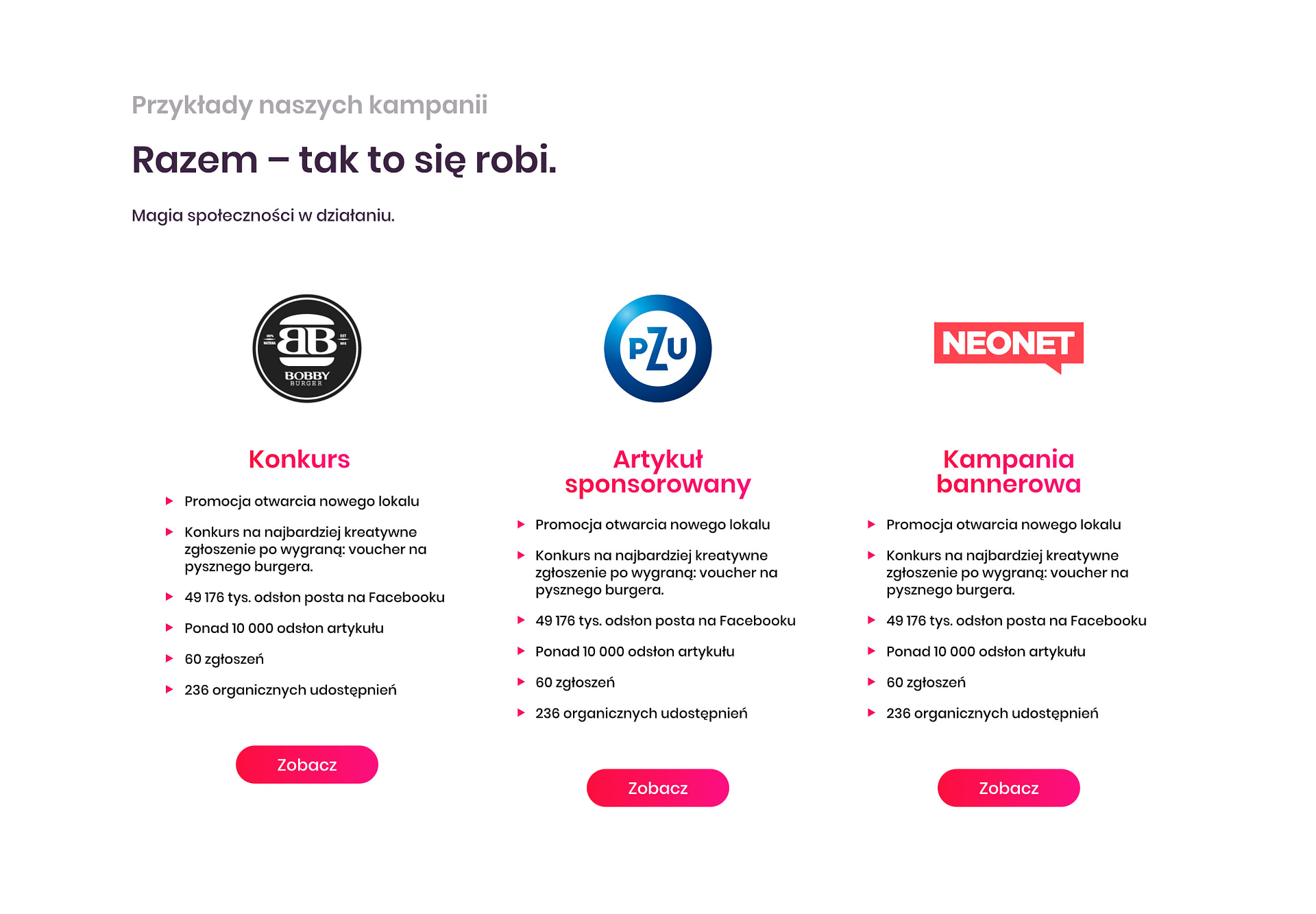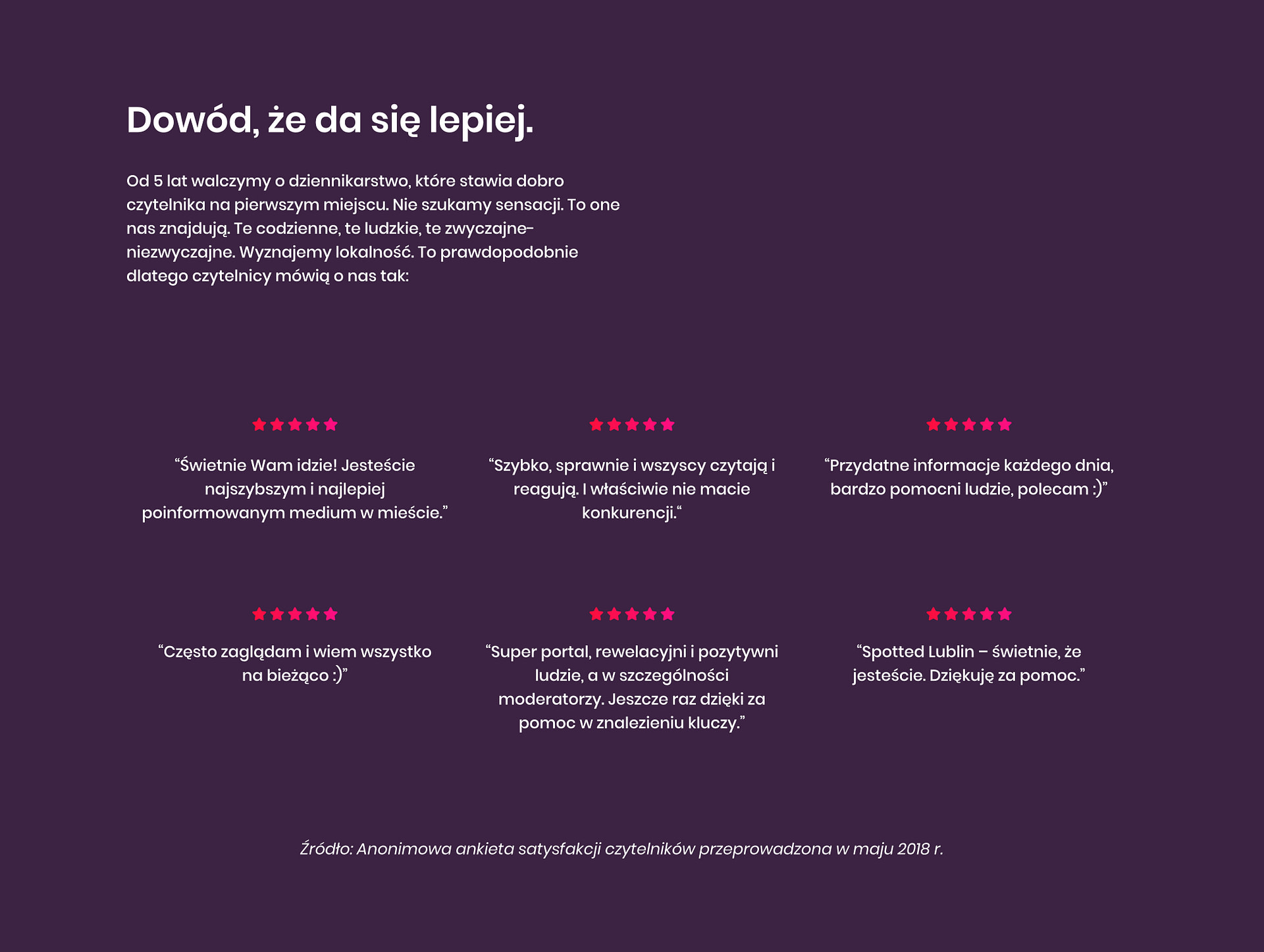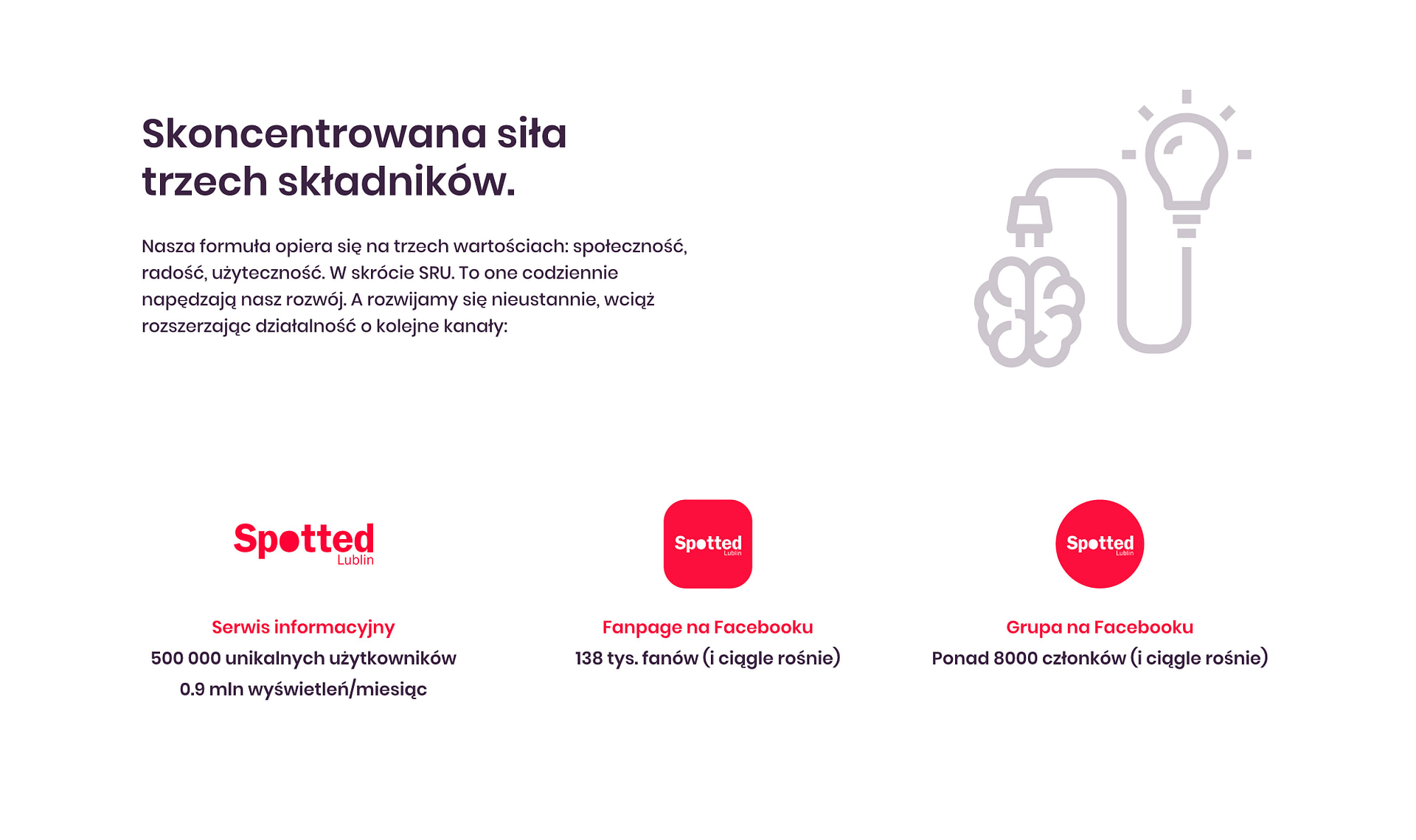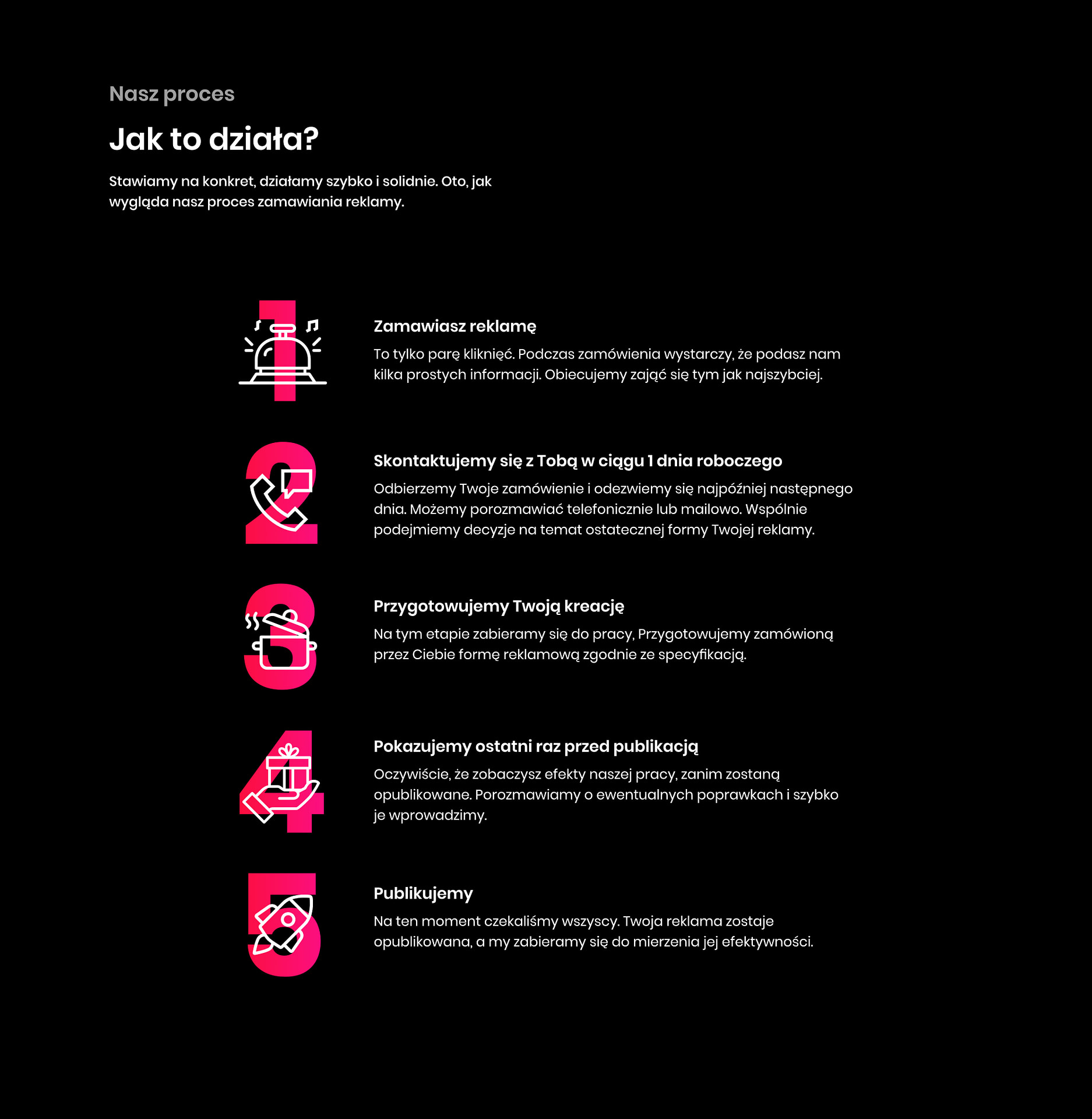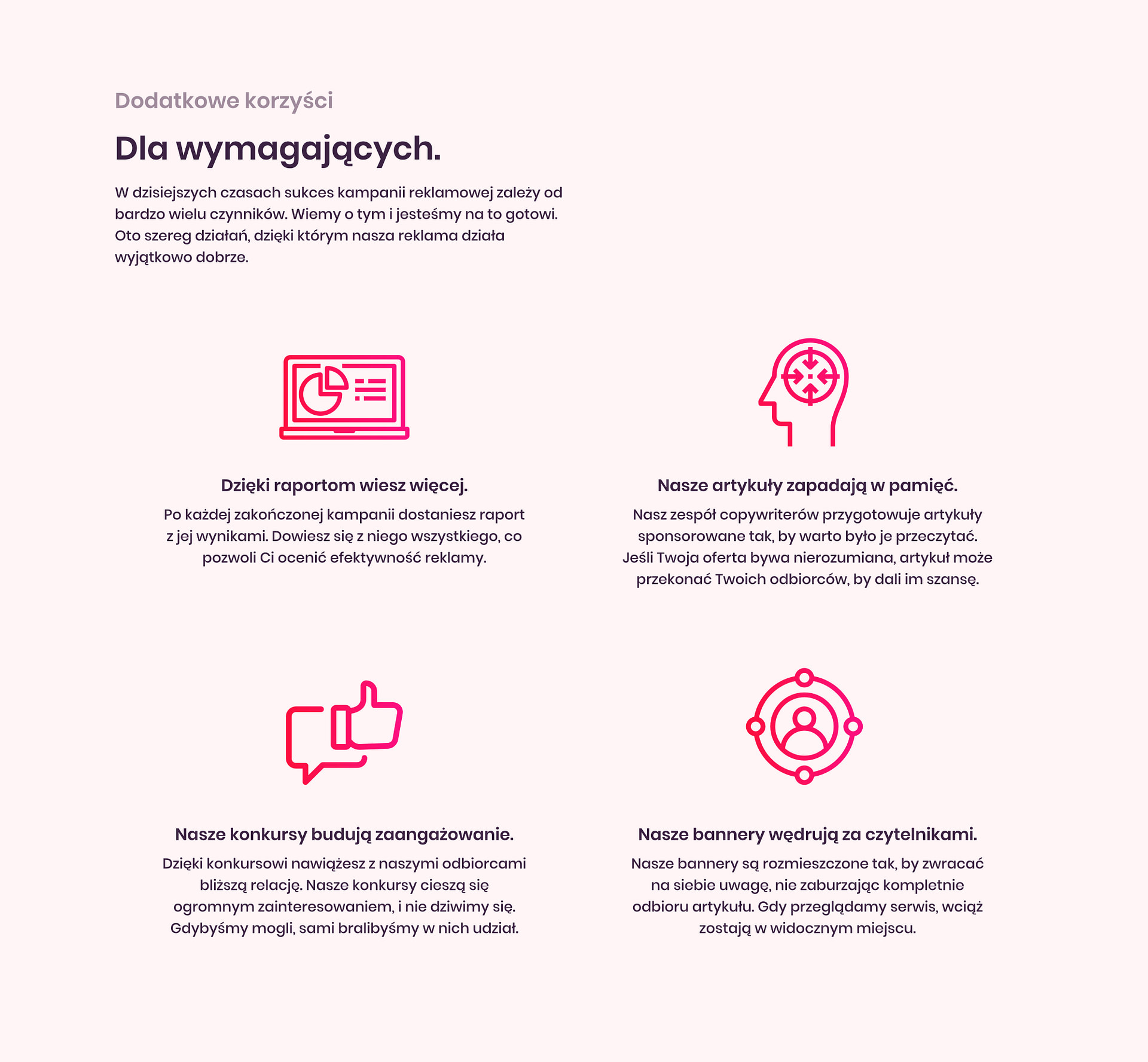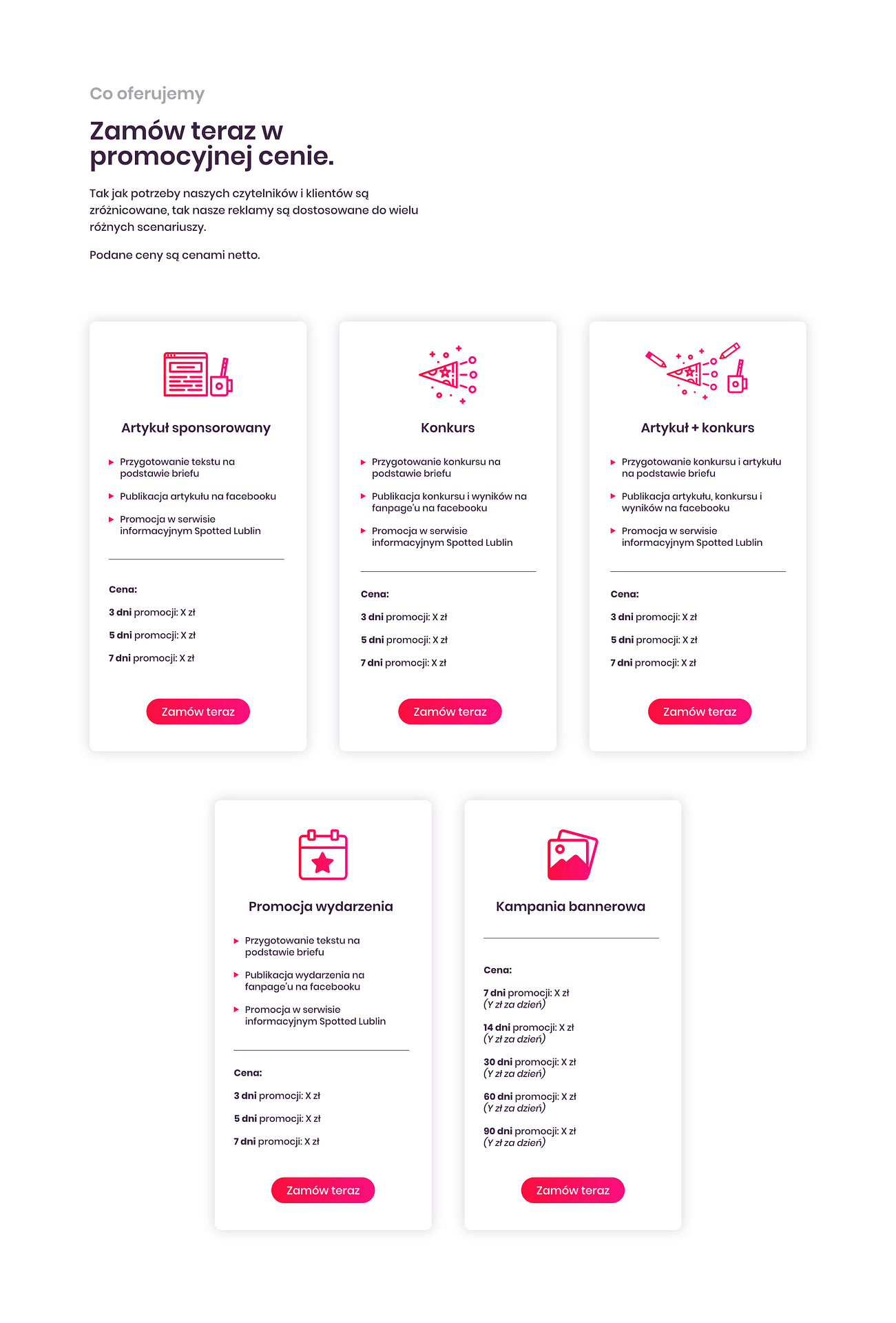 Would you like to learn more about this project?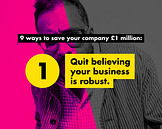 Branding, UX and web design for a management consultancy from London.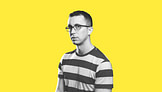 UI/web design and branding for Phil Lewis, an award-winning consultant from London.
"Simply one of the best, most rounded and helpful designers I've had the privilege of working with."
Phil Lewis
Managing Director
Corporate Punk
"He's a fantastic listener and communicator. He really understood our needs and documented them all out for us to see."
Hunter Bailey
CEO
Siren
"Alex was a pleasure to work with. He is pro‑active, creative, passionate and thorough in his design approach."
James Lahren
CEO
PerformX
"He is a very precise, highly professional expert. He adapted very swiftly to our needs and proposed well structured solutions."
Gyorgy Folk
Editor-in-chief
Civil Liberties Union for Europe